Announcing the 2023 HANNAH E. GRAHAM Memorial Scholarship Fund
The Hannah E. Graham Memorial Scholarship fund was established in 2021.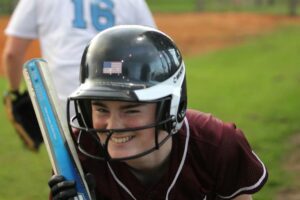 The scholarship provides two $1000 awards to a graduating senior softball player from the Northern Virginia area.
This scholarship fund was created by the HEG tournament committee in 2021 in consultation with Hannah's parents. Over four years, the HEG tournament raised $116,720 and benefited seven different charities. After the cancellation of the 2020 tournament due to the pandemic, the tournament committee in 2021 decided to divert the resources of the organization to endowing a scholarship fund, the proceeds of which are awarded annually each spring to a deserving senior player with an affiliation with a Northern Virginia softball organization, such as the ones with which Hannah was involved during her long and illustrious softball career – the Fort Hunt Youth Athletic Association, the West Potomac HS Wolverines, and the Mount Vernon Magic. Each spring the scholarship is publicized, applications are accepted, and the board announces the winners. We invite applications from all senior players.