We have many valuable resources for parents to utilize.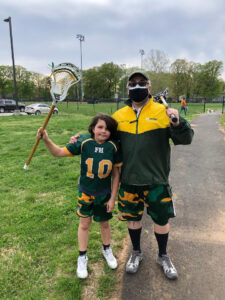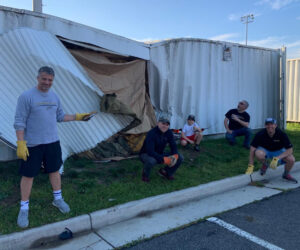 In order to lower the barrier to entry to the sport of lacrosse, we will help every Fort Hunt family in need of financial assistance join the sport.
If your family is in need, there are two ways to receive financial assistance to play Fort Hunt Youth Lacrosse:
Fairfax County Youth Sports Scholarship Program
  Once you have completed the Fort Hunt Youth Lacrosse online registration process, go to the county website and follow their instructions:
  https://www.fairfaxcounty.gov/neighborhood-community-services/athletics/youth-scholar
Other Scholarship Opportunities
  If you are not eligible for the Fairfax County Youth Sports Scholarship Program, but still require financial assistance, you may make a special request directly to one of the game commissioners: 
  FHgirlslax18@gmail.com
  boyslax@fhyaa.org
FHYAA is committed to supporting and promoting concussion safety throughout all of our programs for the safety of each participant. We have implemented a comprehensive concussion awareness program as well as policy and safety protocols. These programs are aimed at reaching each involved party including parents, athletes and coaches. Our league-wide approach includes:
Concussion Awareness and Response training for Coaches.
Parent Meetings and Communication about Concussion Safety and Awareness.
On-Field Concussion assessment tools are in effect.
Concussion Awareness communication to Athletes.
Strongly encourage Concussion Baseline Testing at onset of each sports season.
Accessibility of training to all parents and athletes though CDC Heads Up: Concussion Awareness.
Protocols for removal from games and practices, which include clearance from a physician before return.
All Parents and Athletes should become aware with the CDC Heads Up Concussion Awareness Program.
STATEMENT:
1.      For purposes of this Code, "coach" refers to a coach, assistant coach, manager or any other individual who serves in a direct leadership position of a team within the FHYAA.
2.      Coaches play a critical role in the personal and athletic development of their athletes; thus how an athlete regards a sport is often dependent on the behavior of the coach. The Code of Conduct is to aid coaches in achieving a level of behavior which will allow them to assist their athletes in becoming well-rounded, self-confident and productive human beings.
RESPONSIBILITIES:
 
FHYAA Coaches MUST understand and agree to the following:
 
Recognize the inherent authority imbalance that exists in the athlete/coach relationship and be extremely careful not to abuse it.
Treat everyone with respect within the context of the activity regardless of race, color, culture, place of origin, political beliefs religion, marital status, physical or mental disability, gender, sexual orientation or age.
Respect the dignity and worth of individuals and refrain from using verbally and/or engaging in physically abusive behavior. Direct comments or criticism at the performance of the team rather than the athlete. Do not abuse youth athletes physically, emotionally, or sexually.  
Consistently display high personal standards and project a favorable image of their sport and of coaching. This includes but is not limited to:
Refraining from public criticism of fellow coaches, umpires and parents.
Abstaining from the use of tobacco products while in the presence of his/her athletes and discourage their use by athletes.
Abstaining from drinking alcoholic beverages when working with athletes.
Forbidding the use of alcohol in conjunction with athletic events or victory celebration at the playing site
Forbidding the use of drugs and other banned performance-enhancing substances.
Refraining from the use of profane, insulting, harassing or otherwise offensive language in the conduct of his/her duties.
Refraining from intimate involvement with athletes which includes any or all of the following:
i) unwanted sexual attention made by a person who knows or ought to know, that such attention is unwanted; or 
ii) implied or expressed threat of reprisal in the form of either actual reprisal or denial of the opportunity for refusal to comply with a sexually oriented request; or
iii) implied or expressed promise of reward for complying with a sexually oriented request; or
iv) sexually oriented remarks or behavior that may be perceived to create a negative psychological and emotional environment for work and/or study.
 
5.Ensure the safety of athletes by ensuring that the activity being undertaken is suitable for the age, experience, ability and fitness level of the athletes and by educating athletes as
to their responsibilities in contributing to a safe environment.
6. Communicate and cooperate with registered medical practitioners in the diagnosis, treatment and management of their athletes' ability to continue playing or training.
7. Recognize and accept that athletes' goals take precedence over your own.
8. Treat opponents and officials with due respect, both in victory and defeat and encourage athletes to act accordingly.
9. Communicate and cooperate with the athlete's parents or legal guardians, where appropriate.
10. Be aware of the academic pressures placed on student-athletes and conduct practices and games in a manner so as to allow academic success.
11. Work as a team to ensure the safety of our youth athletes.
12. Be timely and responsive to youth athlete's statements concerning alleged abuse.
13. Understand the following definition of harassment and understand that there is no tolerance of harassment directed towards our athletes from FHYAA coaches and volunteers:
 
Harassment takes many forms but can generally be defined as behavior including comments and/or conduct which is insulting, intimidating, hurtful, malicious, degrading or otherwise offensive to an individual or group of individuals or which creates an uncomfortable environment.
 
Harassment may include:
written or verbal abuse or threats;
sexually-oriented comments;
racial or ethnic slurs;
unwelcome remarks, jokes, innuendoes, or taunting about a person's body, attire, age, marital status, ethnic or racial origin, religion, etc.
displaying of sexually explicit, racist or other offensive or derogatory material;
practical jokes that cause awkwardness or embarrassment, endangering a person's safety, or negatively affecting performance;
unwelcome sexual remarks, invitations or requests whether indirect or explicit or intimidation;
condescension, paternalism or patronizing behavior which undermines self-respect or adversely affects the performance of working conditions;
attempted or actual physical conduct such as touching, patting, pinching, etc.;
attempted or actual physical assault.
                                                       
14. Coaches sanctioned by FHYAA sports shall adhere to the FHYAA Code of Ethics herein and the FHYAA Code of Conduct. Additionally, they shall abide by any other Code of Conduct established for that individual sport. The Commissioner of each sport shall initially review and investigate allegations of code violations to determine whether the allegation warrants further action, including, but not limited to, deciding not to act upon a complaint, or suspension and/or removal of the individual from coaching eligibility. The Commissioner has the authority to take immediate action. All final actions by a Commissioner in response to an allegation of an FHYAA Code violation by a coach will be reported to the Board at the next regularly scheduled board meeting, or special meeting called by the President. Documentation of the allegation and any subsequent action(s) shall be handled in accordance with paragraph H.3.6 of the FHYAA Board Policies and Procedures Manual (Updated 2007). Decisions of a Commissioner may be appealed to the Board. Disciplinary decisions by a Commissioner shall be final unless it is demonstrated by clear and convincing evidence that the final decision of the Commissioner is based on error. Subject to the foregoing standard of proof, an affected party may seek review from the Board of a disciplinary decision pursuant to procedures established by the FHYAA Board Policies and Procedures Manual. Such procedures will permit the party requesting the review to present evidence on the asserted error, and the presentation of evidence and argument in response to such assertion. In the event that the Board determines that an error is present, the Board will either return the matter to the Commissioner for disposition or will issue a decision, which shall be final and noted in the official FHYAA Board minutes.