We are pleased to host one of Northern Virginia's highest quality baseball programs for children ages 4 through 18.
We continue a long tradition of community baseball in the historic Fort Hunt area of Fairfax County dating to our founding in 1956.
Fort Hunt Little League Baseball is dedicated to preparing youngsters to meet the challenges of life by developing physical and mental disciplines essential to success through competitive sports and the great game of baseball.
FHLL Baseball News & Updates
Washington Nationals Youth Baseball Day
Fort Hunt Little League (FHLL) has partnered with the Washington Nationals to offer special event tickets to their sixteenth annual Youth Baseball and Softball Days at Nats Park. The event will take place on Sunday, May 21st @ 1:35PM as they play the Detroit Tigers. With the purchase of a special event ticket, FHLL players will enjoy an exclusive pregame event (more details to come) and players 12 & under will also be invited to run the bases following the game.
Additional information regarding Youth Baseball and Softball Days and the exclusive pregame event information will be emailed by the Nats to all special ticket event buyers 24-hours prior to the game.
Families can select from one of two seating options.  You can select seats in one of the two sections:
Section 112: 3rd Base Line Reserved ($50/seat) - FHLL reserved up to 100 seats in this section or
Section 404: Upper Gallery ($22/seat). FHLL reserved up to 200 seat
Please use the following link to purchase tickets for players and families: (https://fevogm.com/event/Christopher).
Please come on out to cheer on the Washington Nationals and represent FHLL with pride.  Players are encouraged to wear their team jerseys (but not a requirement).
Support Fort Hunt Little League with your dining choices!
You can support Fort Hunt Little League by choosing how to feed yourself, your family, and your entire team!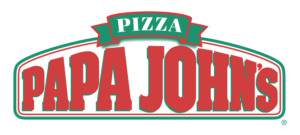 May 31 and June 1 are Fort Hunt Little League Spirit Days at Papa John's Pizza! 20% of all food orders will be donated to FHLL.
Order from your local Papa Johns on May 31 or June 1,2023.

Order online at papajohns.com and ENTER PROMO CODE: FORTHUNT in the promo code box so we can track your order.

If calling in your order to the store, press #5 to be connected to a team member.  Please MENTION FORTHUNT when you order and we'll include all those orders into the total.

Papa Johns will tally all online orders that entered the promo code along with all called-in orders that MENTIONED FORTHUNT, and donate 20% of the total food dollars ordered!
Print or view this flyer for more information!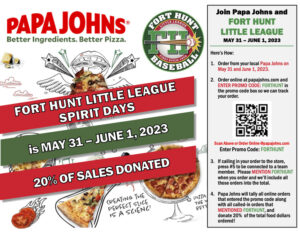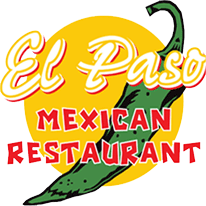 Dine at El Paso Mexican Restaurant (6151 Richmond Hwy) on the Monday, June 5, and 15% of proceeds will go to benefit FHLL training programs.
Mention this fundraiser or bring this flyer when ordering to ensure FHLL receives the proceeds.
ANNOUNCING THE 2023 FORT HUNT LITTLE LEAGUE ALL STARS!!! CONGRATULATIONS AND WE WISH YOU THE…
Whether you're playing home or away, LeagueApps Play is here to help. Stay connected with all of your family's Fort Hunt teams and help your coaches succeed with our free mobile app for team management and communication.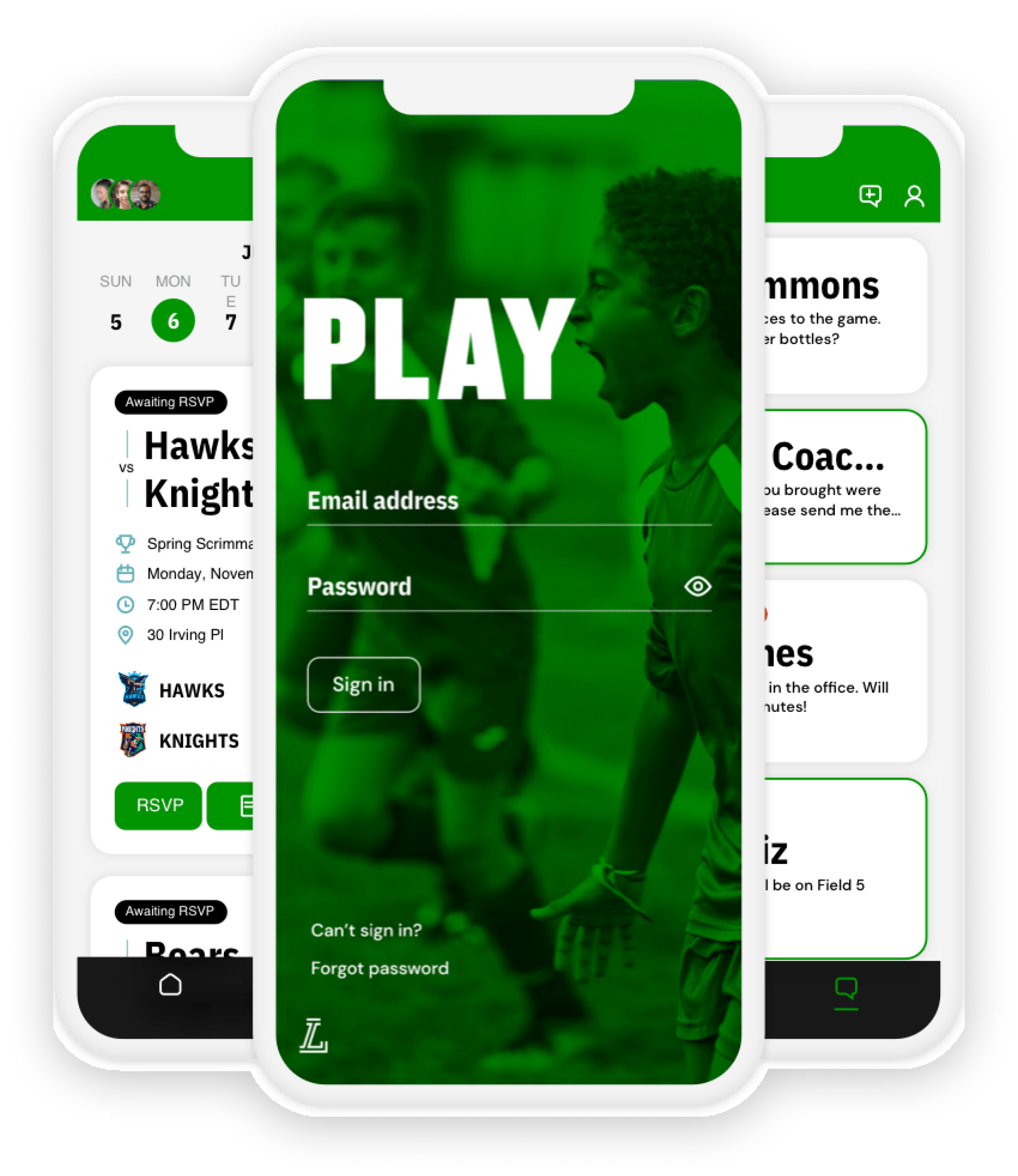 Becoming a sponsor with Fort Hunt will allow us as an organization to reach a wide range of young athletes. With your support, we can promote the values of competitive sports, instilling a positive mindset in our athletes, promoting a growth-focused attitude, & technical skill development and conditioning.
Our focus is to provide experiences and memories for our youth that will create confident, well-rounded, respectful people with a love of sports. Please visit and shop with our sponsors to help our cause. If you would like to become a sponsor, please visit our sponsorship opportunities below.