In alphabetical order:
Kevin Bishop, Warriors Varsity Coach: Kevin played at flyhalf/center/fullback at the University of Maryland from 2008 to 2011, and with the Maryland/Potomac Exiles until 2014. After injuries forced an early retirement, he began working as an Assistant Coach with the UMD Men's Team in 2014, first working with the B-Side before taking over the backs and attacking pattern. During that time he was also Head Coach of the UMD 7s team, taking the Terps 7s group to multiple Collegiate Rugby Championship (CRC) appearances. He currently lives in Arlington and work for the Department of Defense.

John Dacey, Fort Hunt President and Coach: John is a Fort Hunt Rugby founder, and was a Fort Hunt Rugby dad from 2006 to 2016, with a daughter and then a son.  He is a retired Army officer who in the Fort Hunt community has coached thirteen seasons of girls soccer in LMVSA and was a Cub/Boy Scout adult leader from 2004 to 2016.  He's been a member of the FHYAA Board since 2009.  He has played rugby since 1981, starting at Washington University in St. Louis. He's played for the Washington University Banshees, Fort Sill (OK) Gunners, Baumholder (Germany) Highlanders, Heidelberg (Germany) Black Sheep, the President's XV, Heidelberger Turnverein, Heidelberger Ruderklub, the US Forces Europe Select XV, the All-US Army team, Sierra Vista/Fort Huachuca (AZ) Desert Legion, Tacoma (WA) Nomads, Fort Lewis Stud Dawgs, Combined Old Boys Rugby Association (COBRA) (Malaysia), the Malaysian Ministry of Defence Old Boys, JICPAC Juggernauts (Hawaii), and finished his playing career in 2016 as an old boy with the Alexandria Roosters.  He has refereed in Europe and the US as a B-panel ref, is a past member of the British Army Rugby Union Referees Society, the Pacific Northwest Rugby Referees Society, and the Potomac Society of Rugby Football Referees, and is a past chairman of the Rugby VA laws committee.  He has been a rugby administrator since 1988, as President of the Baumholder Highlanders, President of the Sierra Vista Desert Legion, President of the US Forces Europe Rugby Union in 1988 and 1989, and as a director of the US Army rugby program from 1987 to 1991.  He has coached the Baumholder Highlanders, Sierra Vista/Fort Huachuca Desert Legion, JICPAC Juggernauts, and the University of Arizona Women, and first received his USA Rugby certification for coaching in 2007.  He is a life member of the US Rugby Football Foundation and is a Positive Coaching Alliance double-goal coach.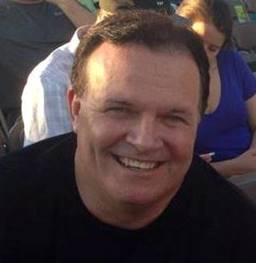 Scott DePhilllips, Boys High School Assistant Coach: Scott is a California transplant. He first started coaching with Fort Hunt Youth Rugby in 2010 with his daughter, and has returned in 2017 to help with the boys. He has played rugby since 1991, starting with San Francisco Golden Gate RFC playing 7s when home from school and between playing football. He started playing 15s in 1993 with San Francisco Golden Gate RFC He has also played with a number of different men's rugby clubs in a tournament setting. He continues to play Rugby for The Alexandria Roosters Rugby Club. Scott is certified for coaching at USA Rugby Level 1.
Luke Mann, Warriors Assistant Coach: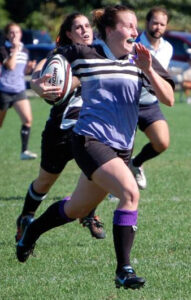 Kerian McManus, Warriors Fresh/Soph Head Coach:
Dale Roach, Warriors (Boys) High School Head Coach: Dale is a Fort Hunt Rugby dad and has been a coach with Fort Hunt Rugby since 2007. He has played rugby since 1981, starting with his college side and playing for various men's clubs over the years. He played for Wake Forest University for five years and was the captain of the WFU team in his senior year. Dale is certified for coaching at USA Rugby Level 200. Dale is active in the Fort Hunt community through his coaching and mentoring efforts:
Fort Hunt Youth Athletic Association Board of Directors Board Member, 2007-2011
Fort Hunt Rugby Boys High School Head Coach, 2010-present
Fort Hunt Youth Rugby Coach, 2007-2011
West Potomac High School Freshman Football Head Coach, 2010-present
Youth Football Coach, 2005-2011
Fort Hunt Football Coach of the Year, 2006
Basketball Assistant Coach, 2005-2007
Lacrosse Assistant Coach, 2008-2009
Wrestling Assistant Coach, Cub Club Wrestling, 2009
Scouting: Boy Scout Assistant Scout Master, Troop 888, 2006-2011
Positive Coaching Alliance Level 1 Coaching Certification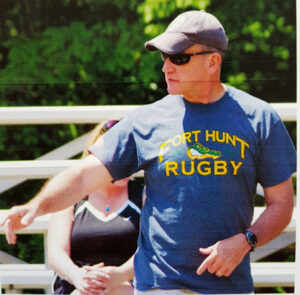 Andy Vonada, Girls High School Coach Emeritus: Andy is a co-founder of the Fort Hunt Rugby program and now serves as an emeritus coach for the high school girls program and as a referee.  He is a retired Marine Corps officer and has lived in the Fort Hunt community since 2002.  Andy played for numerous military and civilian rugby clubs throughout his career and while stationed in Japan, South America, North Carolina and here in the metro-DC area (to include Quantico RFC and West Potomac RFC).  He long has been active in youth sports and has coached his daughters' youth soccer teams with LMVSA and Marine Corps Community Services programs overseas. From 2007 to 2010 he was the head coach for the TC Williams HS Girls Rugby Club.  Andy holds USA Rugby Coaching certifications for both Level 1 and Level 2, and has refereed with the Potomac Rugby Referees Society. He's an old boy rugby player for the Poltroons.